POP-UP EVENTS
For the Stevensons' Events Team the period between March and July is their busiest time of year, when they undertake over 240 individual events.
As part of our multi-channel retail service, schools situated at a distance from our high street branches are offered uniform selling events or 'pop-up shops' which take place on school premises, so that parents can buy all they need in one hit.
The majority of parents with children starting school naturally prefer for their children to be able to try the uniform on before purchasing.
So for more than 120 schools each year, Stevensons attends the school at pre-arranged times and brings the pop-up shop with them.
For parents it's a 'no brainer' - being able to try garments on for size and get advice from our advisors about the fit of the garments and after care. Many parents will then be confident to place subsequent orders online or by phone, instead of having to come to a branch or future selling event.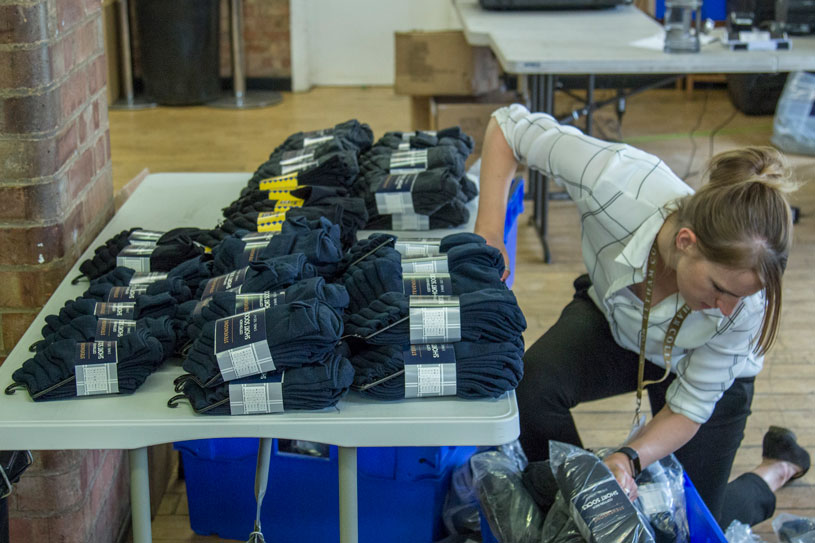 HOW DOES A STEVENSONS POP-UP EVENT WORK?
A full selection of uniform, sportswear and sports equipment in all sizes is brought to the school
All equipment is set up and cleared away afterwards without burdening the school: portable tills and PDQ machines mean we can provide itemised receipts and credit card facilities
Customer Service staff are on hand to advise and assist parents
Nametape labels can also be printed on demand
A promotional kit of banners, flyers and posters is supplied to help the school publicise the event
As part of Stevensons' continual quest for improvement, each school is surveyed post-event to check they were happy with the way the event was managed.
All customers are also invited to feedback directly via our online customer survey.
Mobile Tilling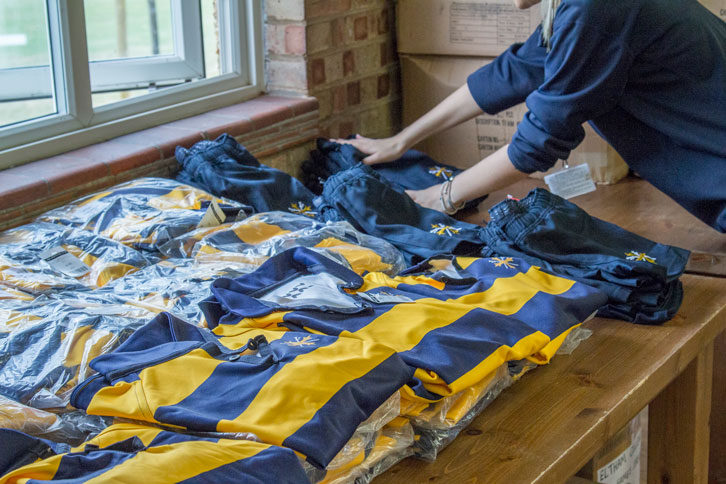 FEEDBACK FROM ONE OF OUR RECENT SCHOOL SELLING EVENTS:
---
"The event was very professionally organised. Parents appreciated the opportunity to buy uniform at school when there were school staff around to ask about particular requirements. As this was the first selling event at school for a number of years, I would now not hesitate to continue with this service in the future. First class! Thank you"
- Mike Boys, Assistant Head, Denefield School