FREECYCLE OR RE-SELL YOUR OLD SCHOOL UNIFORM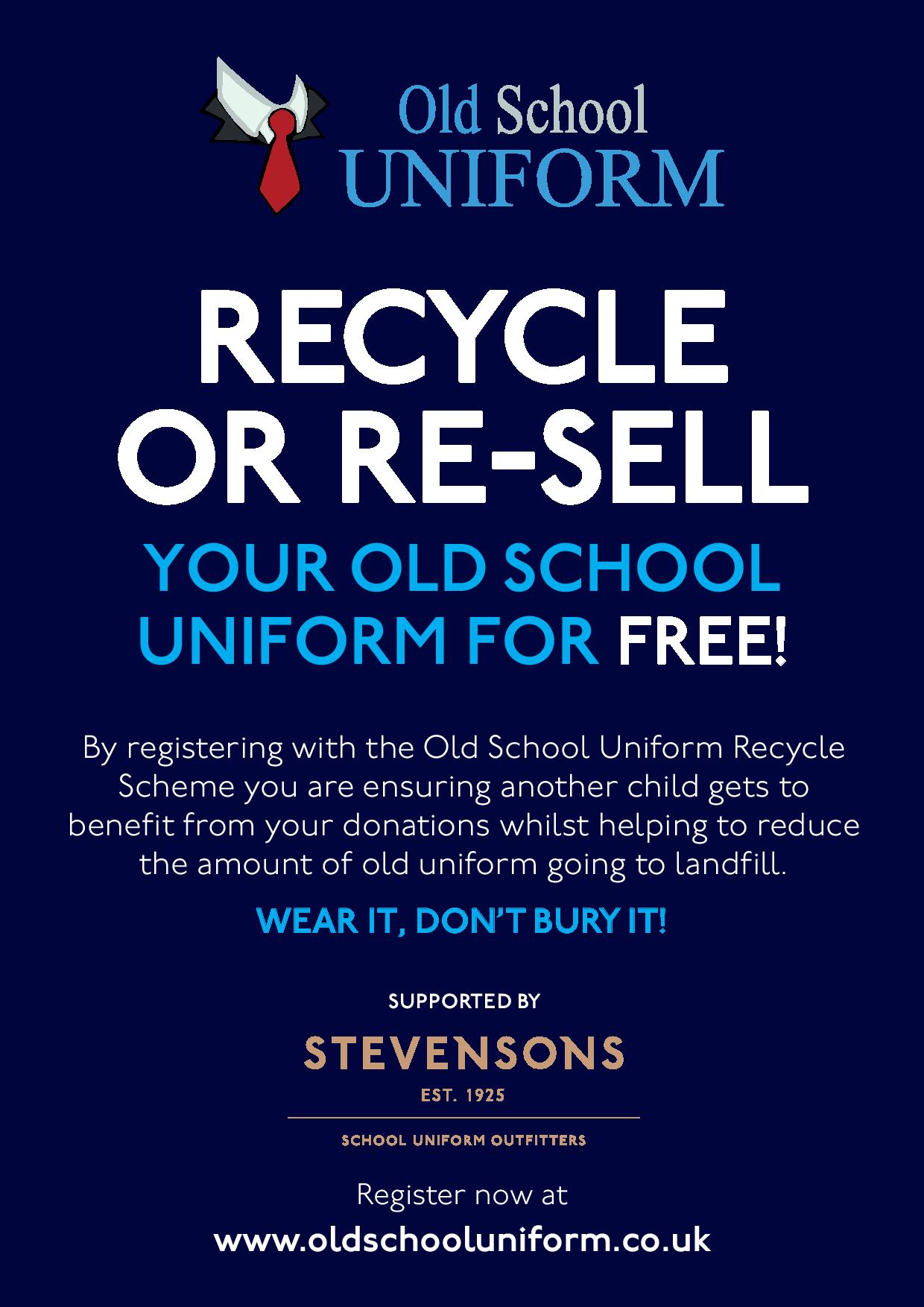 Poster available as either an A4P or A3P Poster for display in schools
PROMOTE THE RECYCLING OR RE-SALE OF OLD SCHOOL UNIFORM IN YOUR SCHOOL:
Download a JPEG of the A3 Portrait poster
As a company we wanted to make sure that we maximise to chance to communicate with every person or body that might be able to influence the reduction of school uniforms going to landfill.
We have already e-mailed our existing school partners - that's over 550 schools around the country - about 'Old School Uniform' as an organisation, providing them with a PDF poster to hopefully put up in their school, add to their website or send to parents about recycling their pre-loved school uniform items.
But we we would dearly love for every school around the country to promote the recycling of old school uniform to their parents and pupils, whether that's for free or if the items are re-sold locally.
PUT YOUR SCHOOL SHOP ONLINE
There is an additional opportunity for many schools or parent teacher associations who run their own School Shop to put any second hand uniforms they themselves are selling to raise money for the school on the Old School Uniform website, to better inform parents what items and sizes they currently have available, all year round.