HOW TO PERSONALISE A GARMENT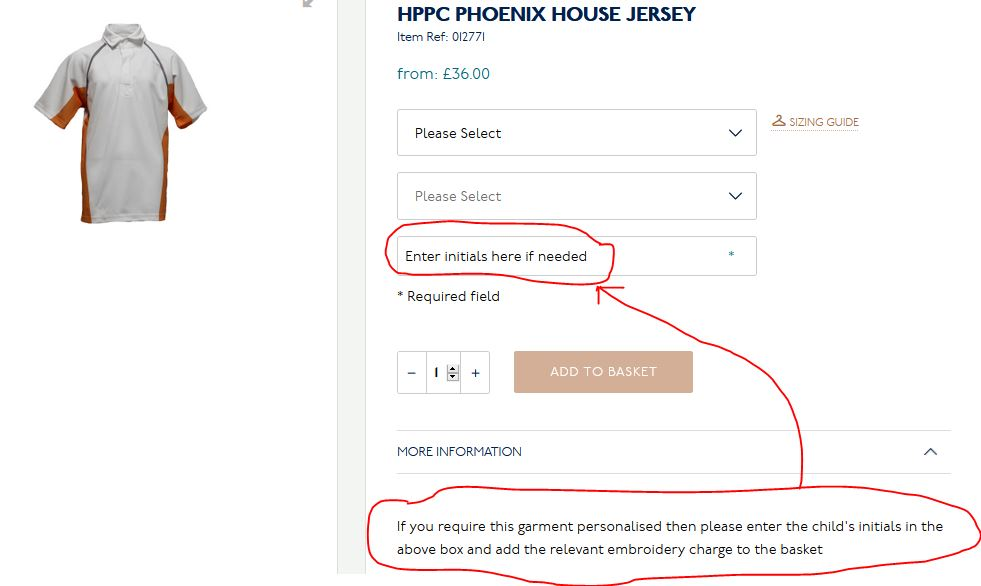 Firstly add the initials you want embroidered...for each garment
Secondly, add the total number of initials that you need on all your garments
It's easy to add embroidered initials to selected garments, if you want them easily distinguished at school.
It's a simple 2 step process:

1) On each garment that you want initialed, add the initials into the relevant box on the product page.
2) Once you have ordered all the garments you want initialed, you will need to add the cost of the embroidery for EACH initial on EACH garment. This is on a separate product page - see example opposite.
So, if you want to add 3 individual initials to 3 separate garments you will need to add 9 initials to the basket in total. They currently cost £1.50 per initial per garment.