OLD SCHOOL UNIFORM - WEAR IT, DON'T BURY IT!
It is already a known fact that children can quickly outgrow their school uniforms - usually before they are worn out.
Old School Uniform is an online platform where you can give away or sell second hand school uniforms.
It's free to use and has been designed to connect local school communities in a practical way.
So, if you have school uniforms that your kids have out-grown, no longer use or have never worn, or if you are looking for a second hand school uniform for your child, this is the place to start.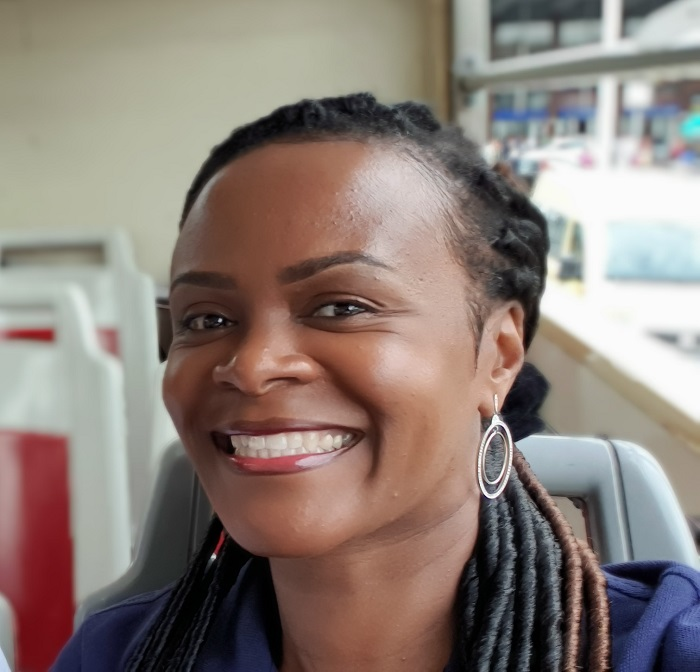 "Give a little, help a lot"
- Andrea Grant, Founder of Old School Uniform


THEIR STORY
The Old School Uniform website was founded in 2018 by concerned parents Andrea and Andrew.
Their daughter was midway through her secondary school life when the school decided to change their school uniform. Not only were they stuck with a school uniform that she could no longer wear, but they had to buy another one. Their daughter, was also a bit of a tomboy, so the skirt they'd bought had gone untouched. So, they were stuck with a skirt that had no chance of ever being worn.
The school concerned didn't have an easy or obvious way of helping parents to ensure that the perfectly usable items could be 'passed on', rather than 'binned' and sent to a landfill.
So the idea of the 'Old School Uniform' website was born!
PRACTICAL AND EASY-TO-USE
Believing that this was a national plight that faced many parents, Andrea Grant and Andrew decided they would do something practical to try and rectify the situation.
So, using the knowledge and expertise from her day job as a Digital Development Manager, Andrea Grant set about creating a website that enables parents to easily search for specific school clothing items by school name at highly reduced prices or even for free.
ADVERTISE FOR WANTED ITEMS
The website also allows parents to place a notice describing what item they are looking for, even if it's not currently listed on the site. This allows other parents know that there is a ready home for items they maybe thinking of simply throwing away.
---
"Not only does making use of unused and second-hand clothing have a fantastic impact on your pocket, it also strengthens the community and plays an essential role in sustaining our precious environment and protecting our natural resources. A win-win situation for everyone!"
- Andrea Grant, Founder of Old School Uniform
---
COMMONSENSE ECO-NOMICS
In these tough economic times, it is difficult to kit out children in brand new school uniforms at the start of every academic year. As parents themselves Andrea Grant and Andrew fully understand how critical it is to ensure that fellow parents hard-earned money is stretched as far as possible. It's also good ecological sense to make sure that school uniform items that children may have outgrown in only a few months or terms are re-cycled, rather than adding to the clothing landfill mountains which are being generated by the current taste for 'fast-fashion' clothing.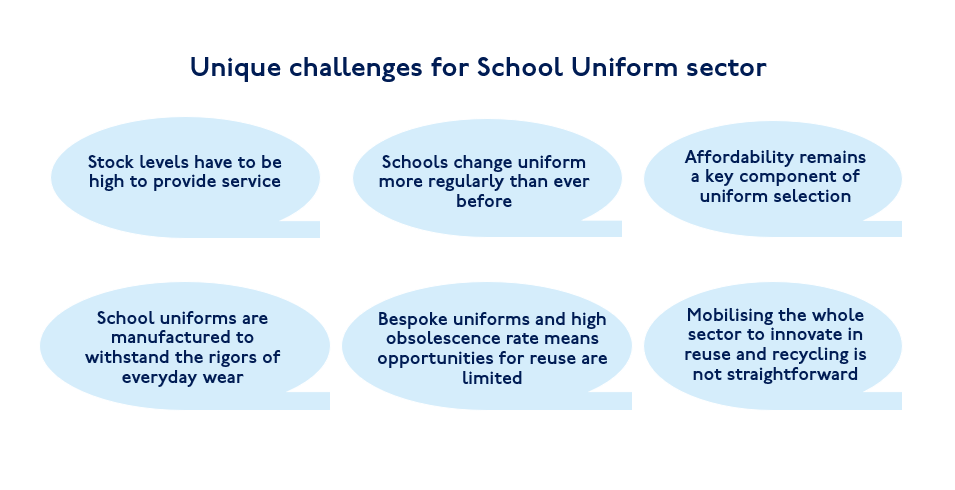 STEVENSONS SUPPORT
To try and broaden the awareness of this fantastic parent initiative, Stevensons are providing both financial and practical support to make sure the message reaches as many schools and parents as possible.
---
"The issue of re-use and recycling is everyone's problem. Even though we concentrate on providing products that are long-lasting – after all, school uniform has to be some of the hardest working types of clothing out there – we all need to do more, as individuals, as a company and as an industry."
- Mark Stevenson, Joint Managing Director, Stevensons
---
Leaflets are being included in all online orders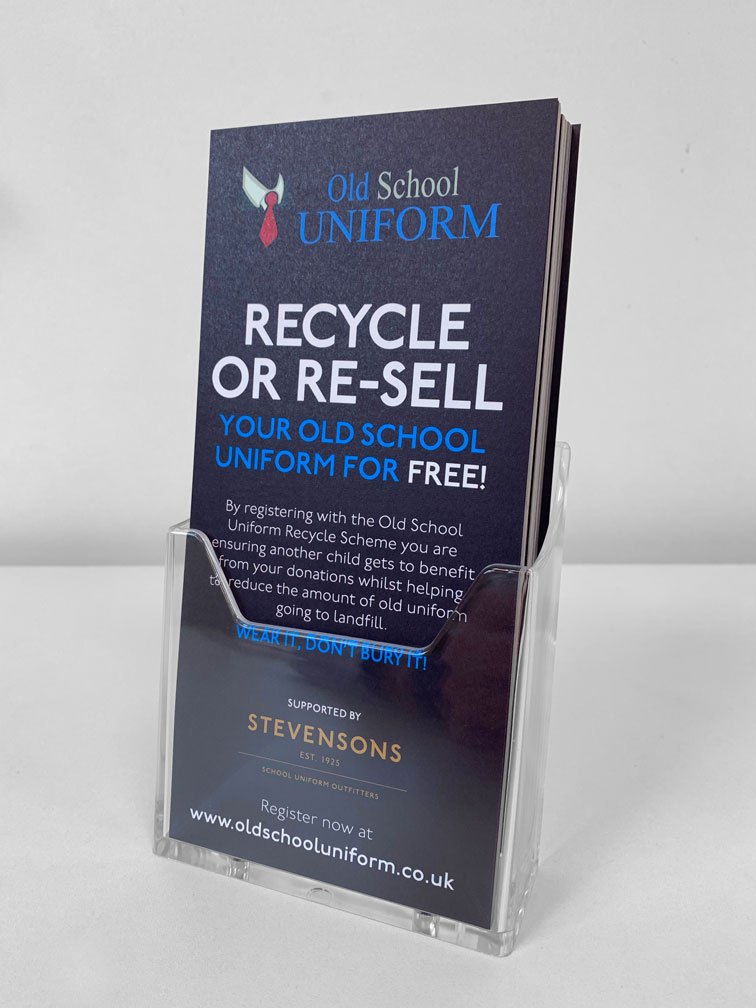 Leaflets will also be displayed in-store for Back-to-School

RAISING AWARENESS WITH STEVENSON'S ONLINE CUSTOMERS
We currently insert a promotional leaflet in every online order processed at our Online Distribution Centre in Hatfield.
This ensures all ourcurrent customers are alerted to the opportunity to recycle their existing school uniform at the point at which they have ordered new items from us. You couldn't hope for a better targeted audience.
RAISING AWARENESS WITH STEVENSON'S RETAIL STORE CUSTOMERS
To ensure that all our store customers are made aware of the recycling opportunity through the 'Old School Uniform', we also display a promotional leaflet at the till points of our high street stores around the UK.
The leaflet is available during our busiest time in store, the run up-to the Back-to-School. Hopefully, many more thousands of customers who see the leaflet take up the opportunity to recycle any items of uniform that they no longer need for their children.
RAISING AWARENESS WITH STEVENSON'S SCHOOL PARTNERS
As a company we wanted to make sure that we maximise to chance to communicate with every person or body that might be able to influence the reduction of school uniforms going to landfill. So, we regularly email both our existing school partners - that's over 550 schools around the country - about 'Old School Uniform' as an organisation, providing them, if requested, with a PDF poster to put up in their school, add to their website or send to parents to improve awareness about the benefits of recycling their pre-loved school uniform items.
We also email a far wider range of schools throughout the year about the initiative, in the hope that even though they aren't customers of ours currently, that they promote 'Old School Uniform's' aims.
In many schools who run their own School Shop, it's also possible to add any second hand uniforms they themselves are trying to raise money from up for sale of on the Old School Uniform website, to better inform parents what items and sizes they currently have available.
FINANCIAL SUPPORT TO INCREASE AWARENESS
One clear priority that the founders of 'Old School Uniform' had when we first contacted them regarding support, was the want to fund a wider range of marketing activities that they could use to increase the countrywide awareness of their website. As a consequence, Stevensons are providing annual funding to help them achieve their own ambitions.