RETAIL BRANCH CLOSURE FLYER FOR SCHOOLS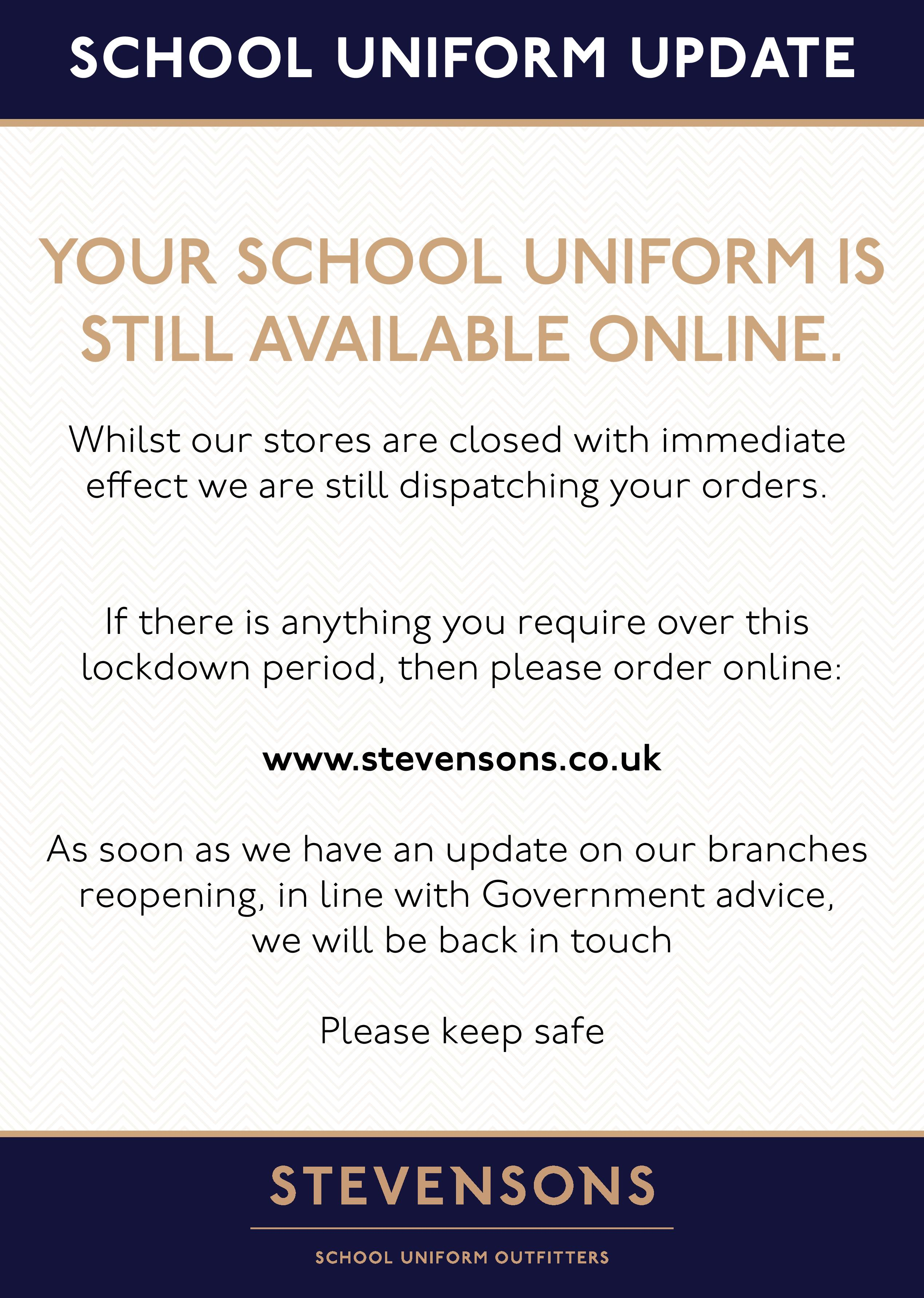 Please download the PDF flyer opposite, using the link below and send on to your parents to keep them informed about the closure of our retail branches.

Our stores are now closed due to the introduction of the Government lock-down.

They will remain closed until restrictions are lifted.

However, Stevensons will continue to operate and all school uniform will be able to order online, as normal.