CUSTOMERS JUST LOVE OUR APPOINTMENTS
"Our experience was fantastic. The member of staff who looked after us was extremely helpful and very polite. The manager was just brilliant. She was singing, so I said we get a free show to this is amazing service. We all had a good laugh and I would recommend anyone going to get uniform there. Keep up the fantastic work you are all doing."
- Store Customer, July 2021
---
Both summer 2021 and 2020 have been a very different in terms of in-store appointments.
Normally over a 7 week period, from the last week of June to the middle of August , our store teams around the country would have undertaken personnel fittings for around 4,600 children at our High Street Stores.
This last couple of years, post lock-down, most of our stores have opened for a large part of the summer, exclusively for appointments.
We significantly extended our opening hours into the evenings and weekends, so that we could provide as many fittings as possible. In fact, over 23,000 appointments were booked in each of the last couple of summers.
Initially, with the need to socially distance and sanitise in-store, you might have thought that all the fun and excitement could have been 'sucked-out' of buying a uniform for a new school. Well think again.
Our retail teams pulled out all the stops to try and make the experience as good as 'the new normal' and regional restrictions allowed.
Over 8,000 customers completed a post Appointment Survey each year. Here's a flavour of what they thought of the experience...
HIGHLY RATED APPOINTMENTS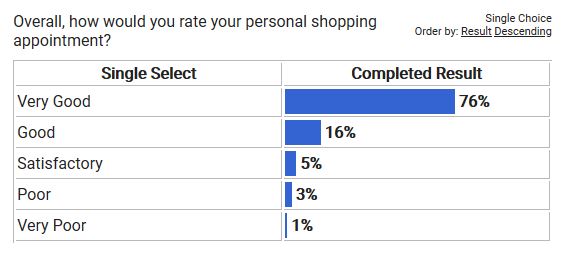 VERY HELPFUL STAFF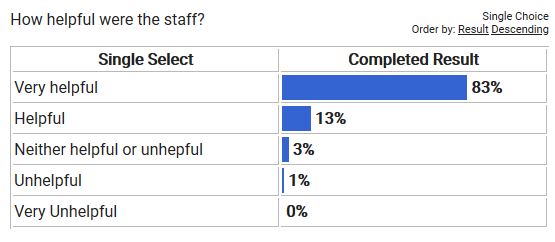 VERY ORGANISED

HIGHLY RECOMMENDED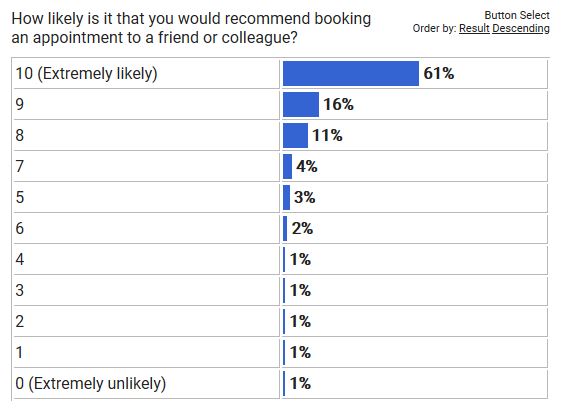 VERY CONVENIENT
"Staff extremely helpful, the new store in Muirend is fantastic. At a time when I was nervous about going, and taking my family into a shop, the whole process was so easy, safe, quick and pleasant. I would, and shall, highly recommend! Many thanks"
- Store Customer Muirend

"I think the whole process was done extremely efficiently. The young lady couldn't have helped more if she tried! She was very pleasant, had a giggle with the children & overall, just made us all feel so at ease. Wonderful experience for their first High school shop. Well Done!"
- Customer
"Everything was organised perfectly and safely due to the circumstances it was in. Harvey was our helper and he knew everything including what size to get just by eye. Perfect first experience with yourselves."
- Store Customer
"All the staff were really friendly. My son is on the autistic spectrum and shopping can become very stressful for both of us. However, as everything was really well organised, we were in and out in 10 minutes. Very happy mother and son"
- Store Customer

"My son and l enjoyed the experience which was really important as l wanted to create a positive memory especially given the present circumstances. Thank you for helping to do that. My son is looking forward to starting school and loves his new uniform."
- Store Customer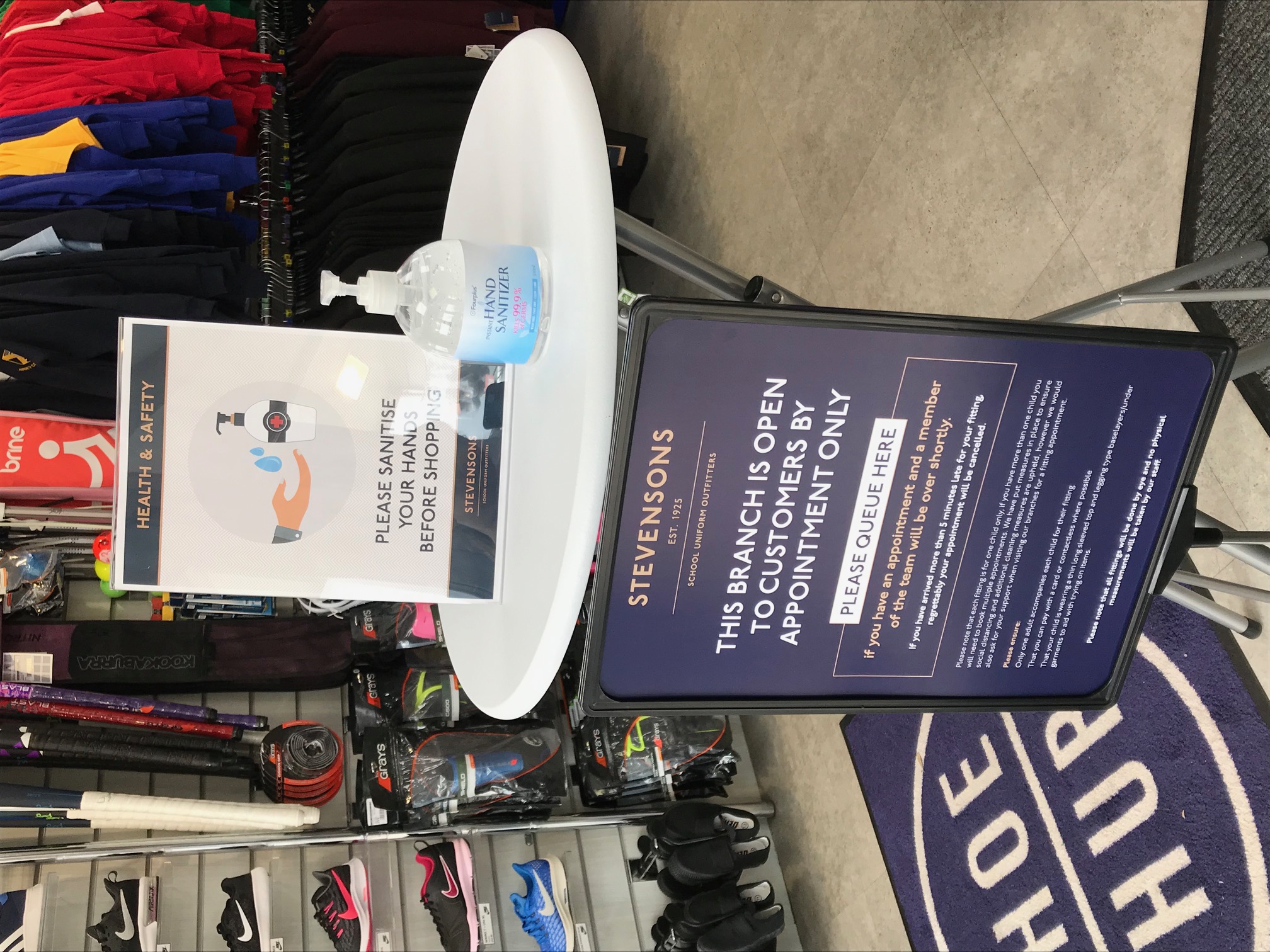 A safer in-store experience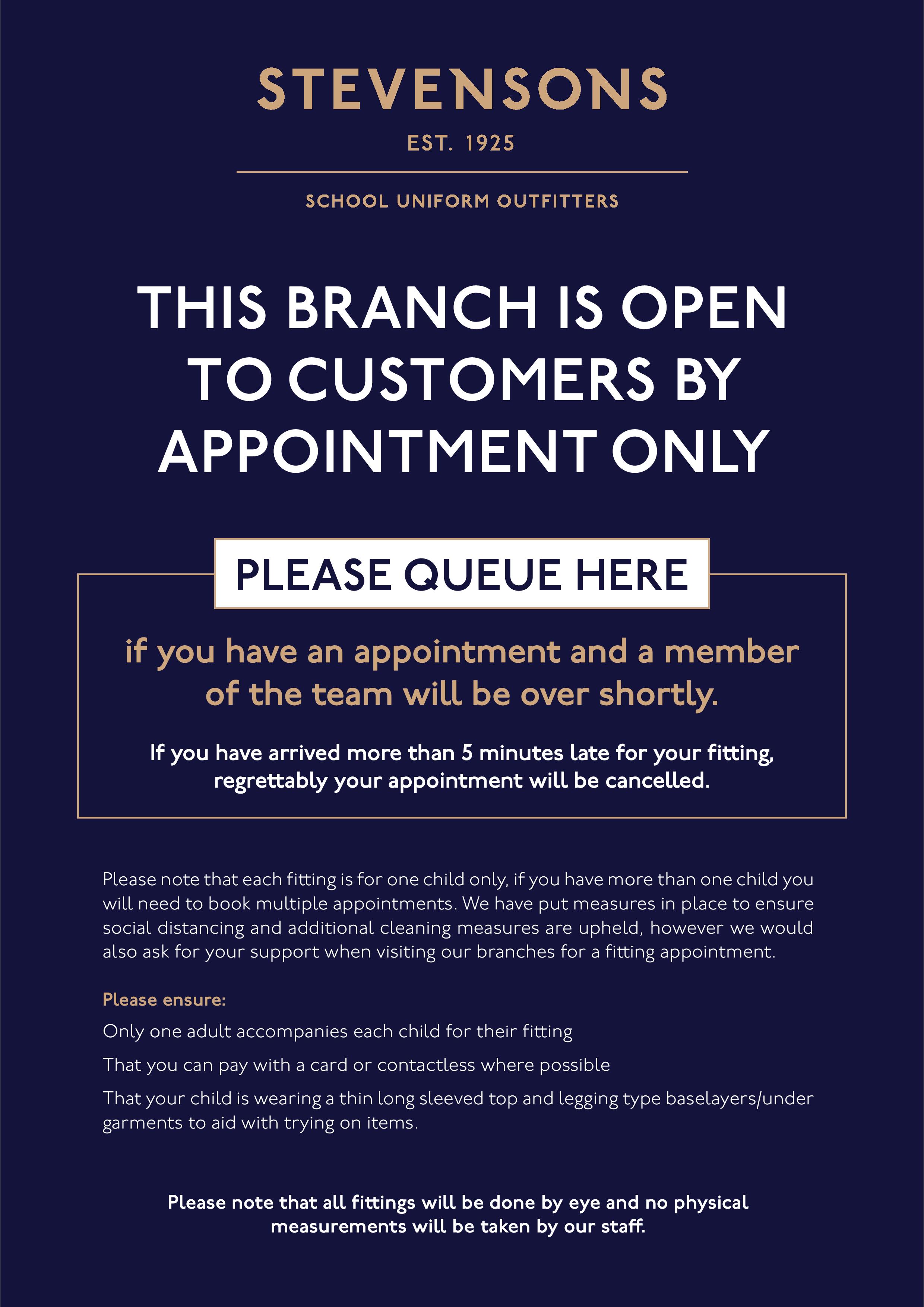 An organised approach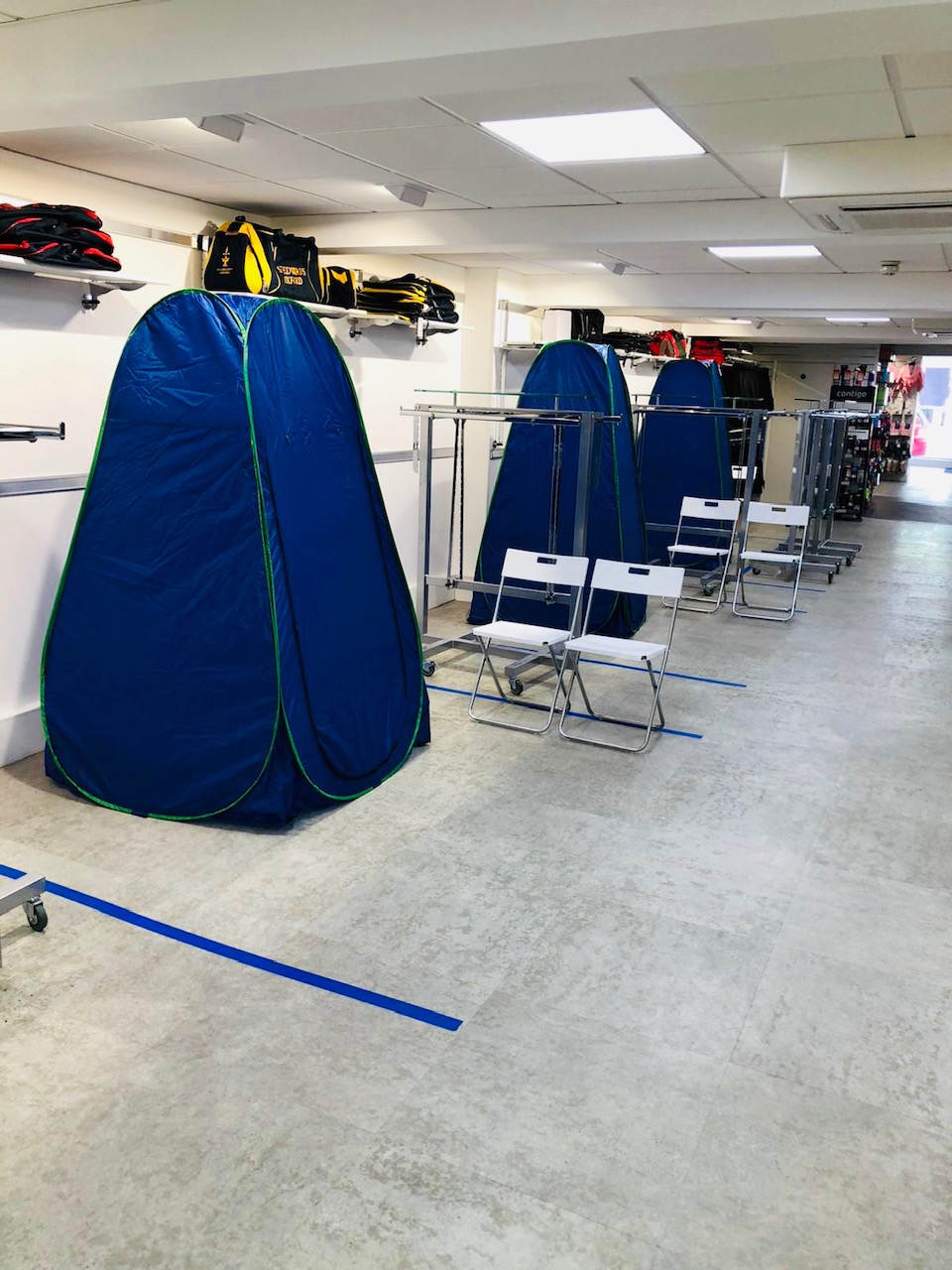 Dedicated fitting areas