Sizing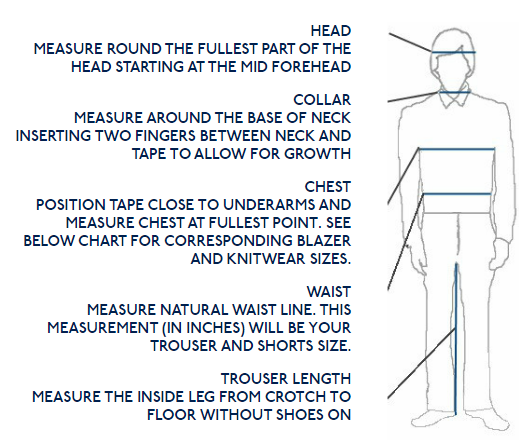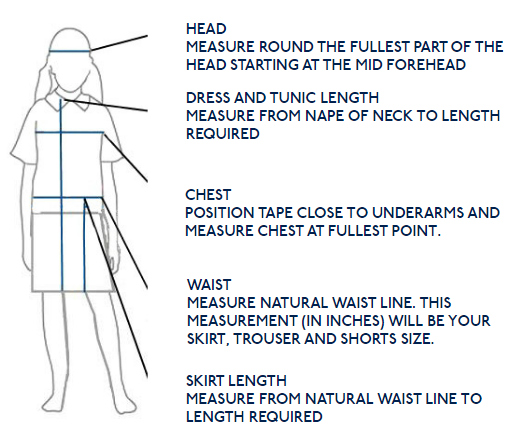 The following measurements are to be used as a guide, the size indicated below your child's actual age, height or chest size is the label size of the recommended garment.
They represent average sizes sold for each age group in our most popular styles allowing for growth.
If your child is above or below average size, the height of your child provides the most accurate indication of which size to buy.
If in doubt or the size range for your item is not shown, please call our Customer Services on 01727 815700 for advice.